Although it looks similar to a traditional slinger truck, the EZ Flow is anything but typical. Packed full of new innovations like a skirtless hopper, newly designed Hardox steel body, and completely reengineered hydraulic package.  The EZ Flow is the new standard of slinger trucks.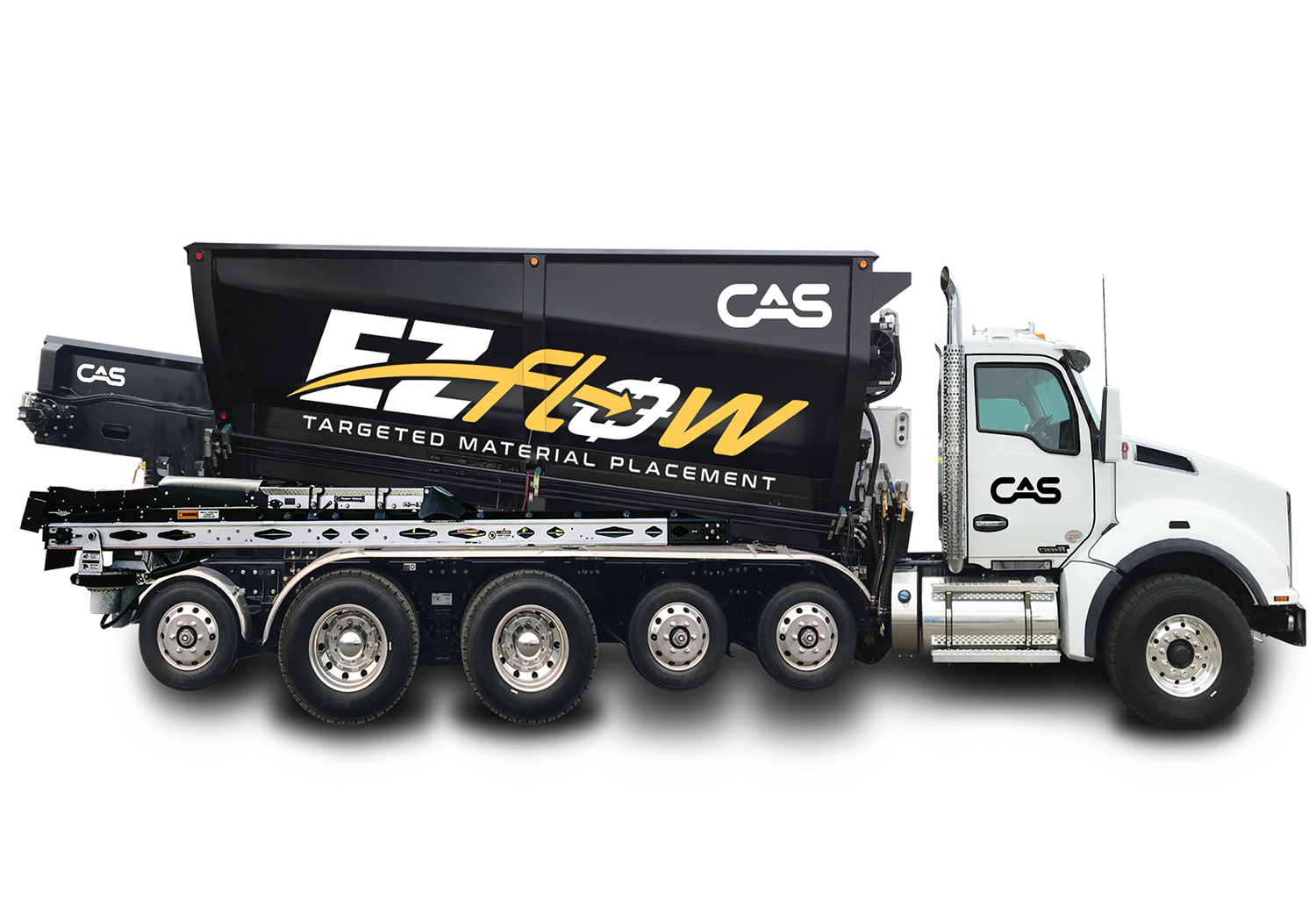 Targeted Material Placement
Built to handle a variety of materials with our newly designed body made of dent resistant 450 Hardox Steel. The EZ Flow's 30" exposed feed floor coupled with the nearly vertical sidewalls allows for placing a wide variety of materials with ease.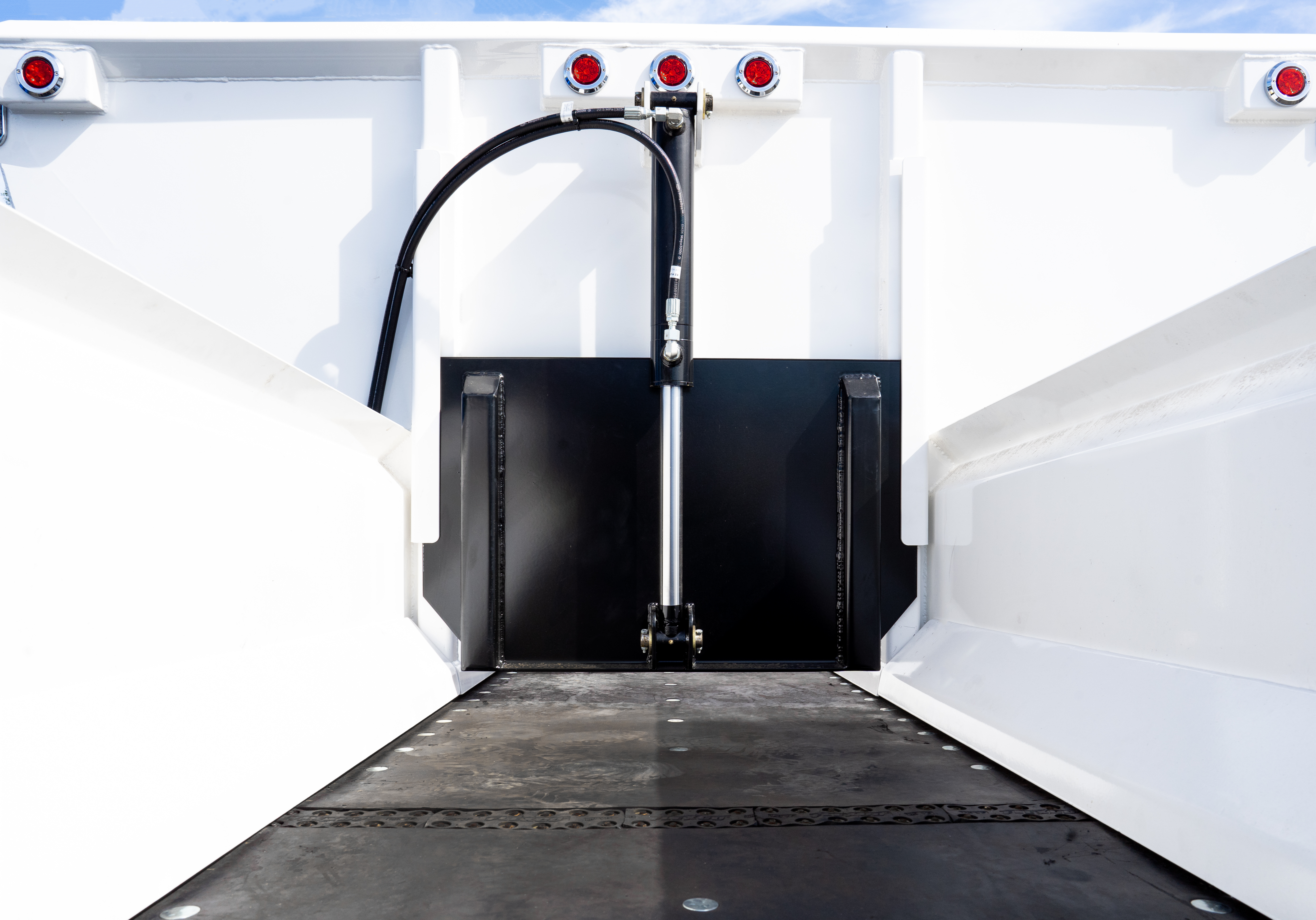 Skirtless Rubber Feed Floor
Introducing the first ever, patent pending, skirtless rubber feed floor to the Slinger market. Traditional slingers use skirt rubber to seal material between the hopper feed floor. This is one of the most time consuming maintenance items on a slinger. 
The skirtless hopper eliminates all of that maintenance, while maintaining a tight seal and increasing efficiency and feed floor longevity.
Experience ultimate control and precision placement with the newly redesigned hydraulics and control package for best-in-class responsiveness.
The easy-to-use remote control system provides the operator with steady control and smooth placement of materials. When adding a remote drive system, the EZ Flow comes with forward and reverse creep modes for easy maneuvering.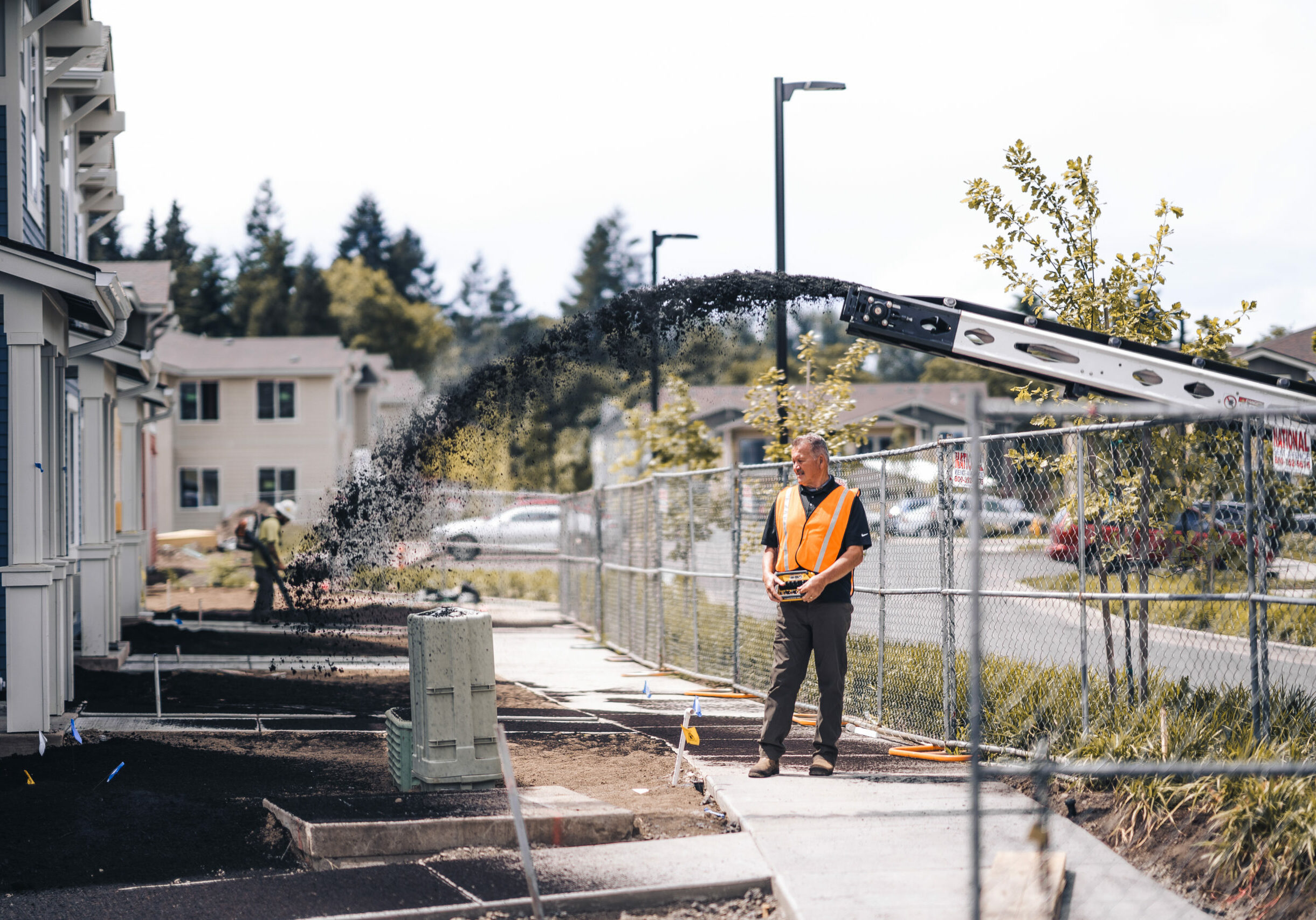 Ready to start moving material?