Introduce a CAS® Reloader into your fleet and you will see dramatic increases in equipment efficiency and productivity, with significant decreases in manpower and assets required to complete a job. The RL26HD is one of the most durable reloaders on the market. It is designed to keep your machines constantly fed with a variety of material and virtually eliminate material waste.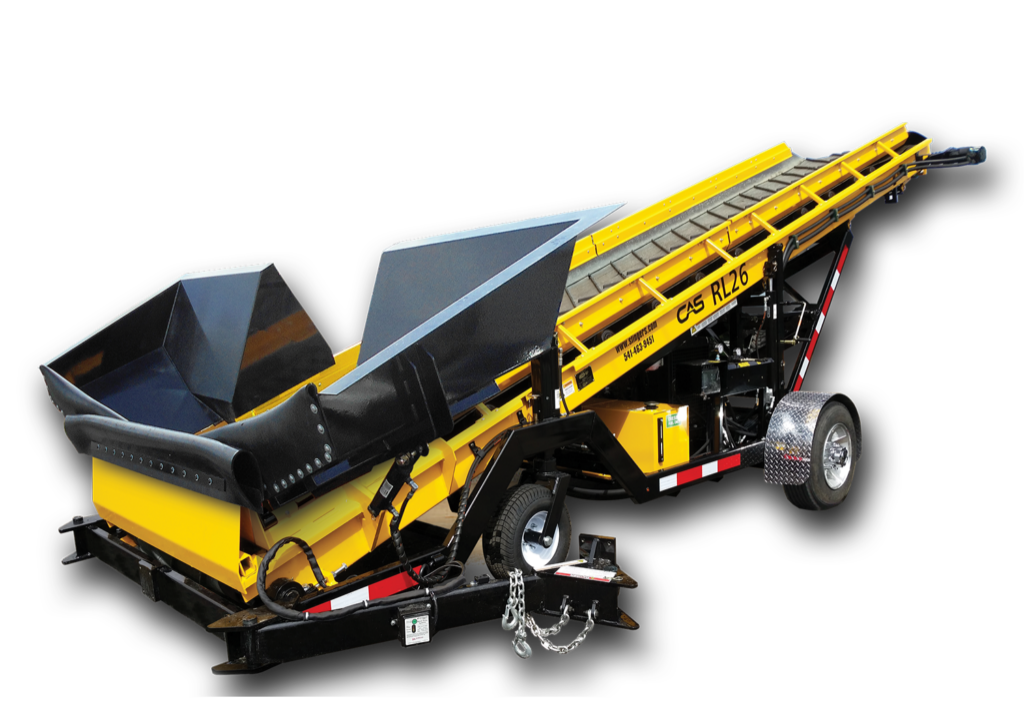 This heavy-duty (HD) reloader was specifically designed to withstand tons of material being continuously dropped upon it. Loadable by standard dump/haul trucks and trailers.
Fully powder-coated interior & exterior finish for durability with heavy-duty steel construction.
Durable 10' wide hydraulically-controlled folding clamshell hoppers make light work of reloading rock, sand, and organic material.
With a heavy-duty 48" wide cleated feed belt and optional hopper extensions the RL26HD is able to accommodate a variety of direct dump/loading equipment.
With off-road capability and its lightweight frame the RL26HD is easy to transport and can be towed by a standard 3/4 ton pickup truck.
This reloader can load most equipment with almost any type of material, in most any location.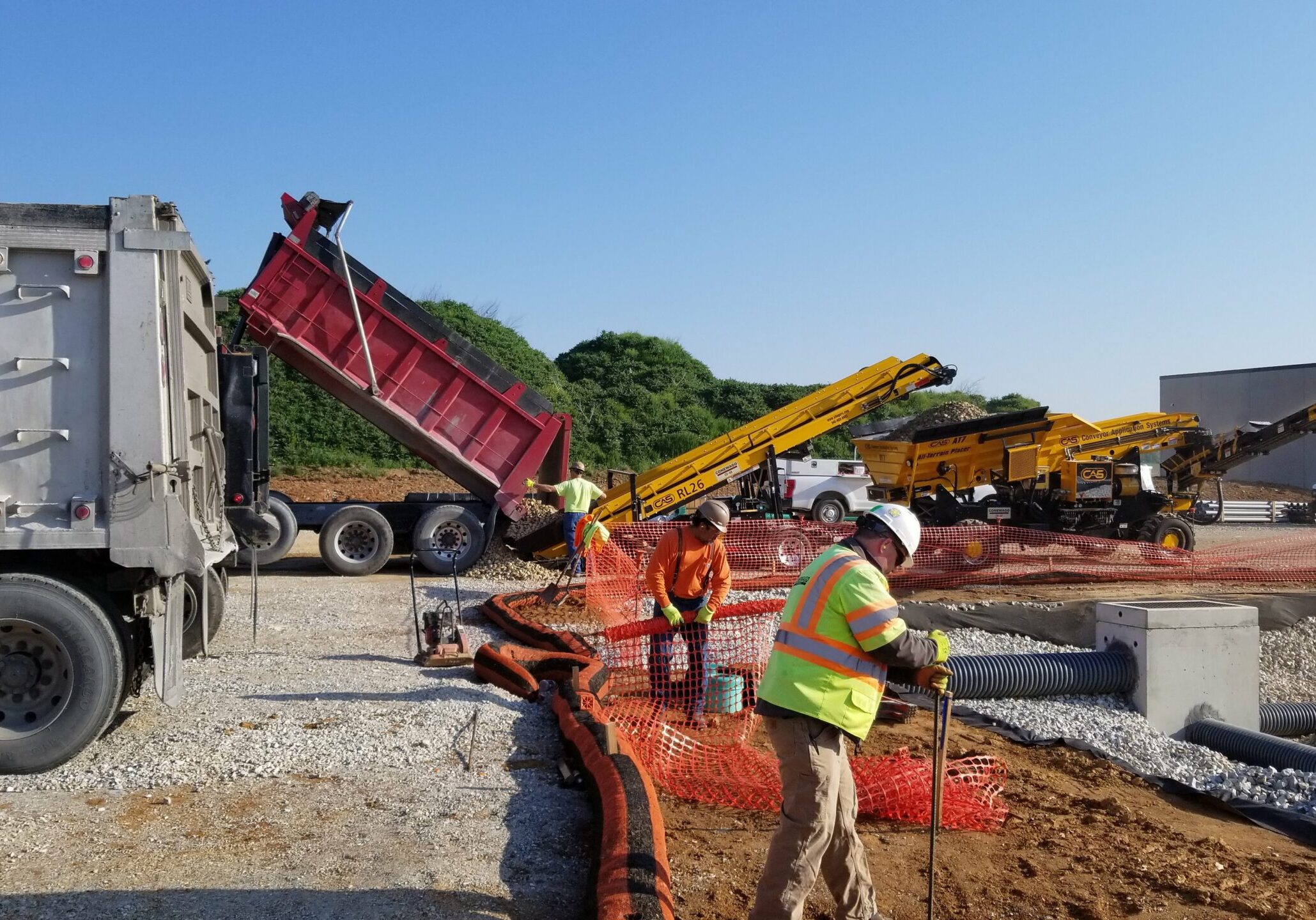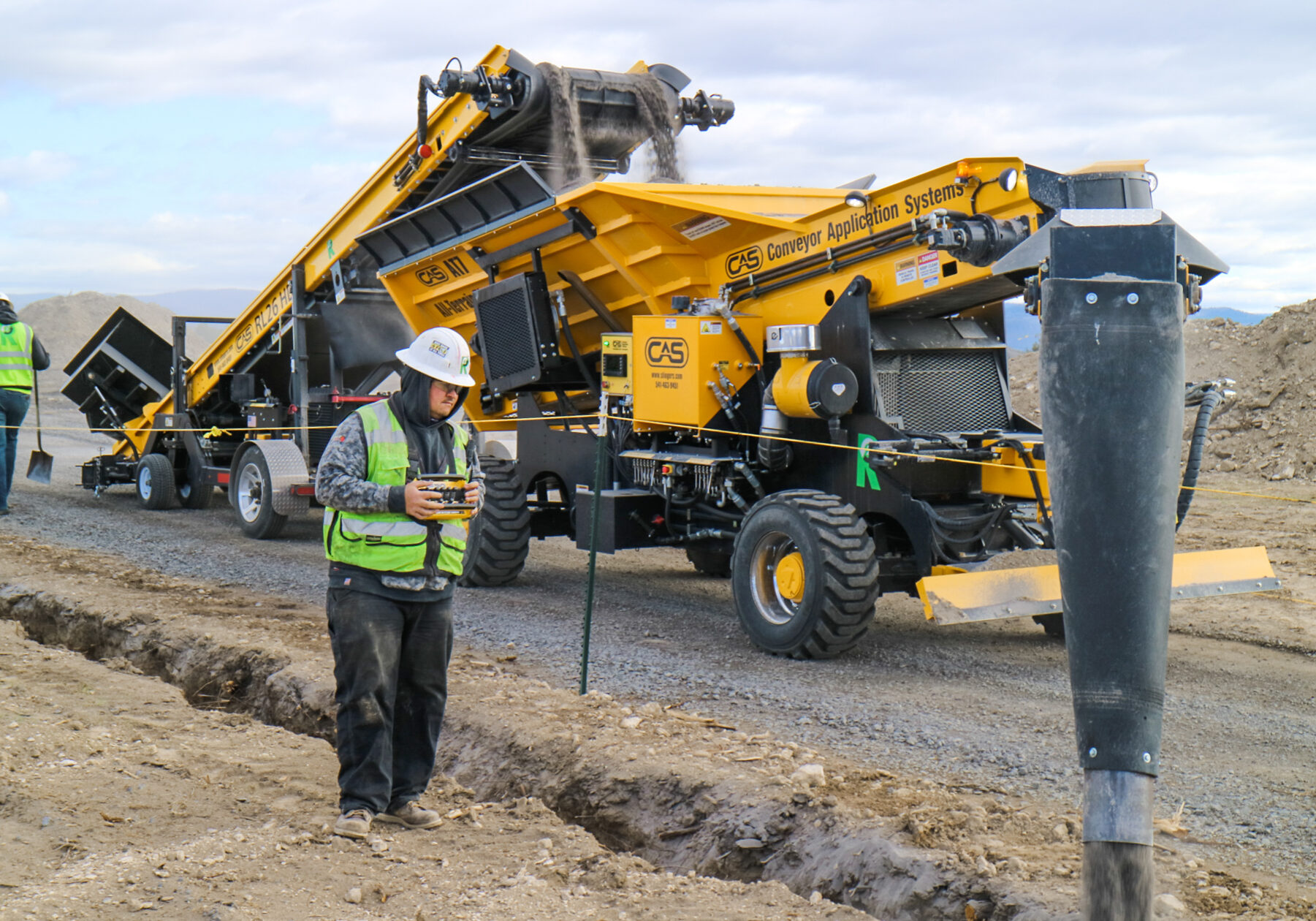 With a specialized and easy-to-use hitching system, the RL26HD can be coupled directly to the AT7, providing a continuous operational tandem.
With a single operator, keep material off the ground, saving you time and money while drastically increasing production.


Ready to start moving material?