We developed the Stemming Slinger to assist Blast Engineers and Blast Managers with getting the right amount of material efficiently and effectively into the blast hole, while not collapsing the hole or damaging the leads in the process.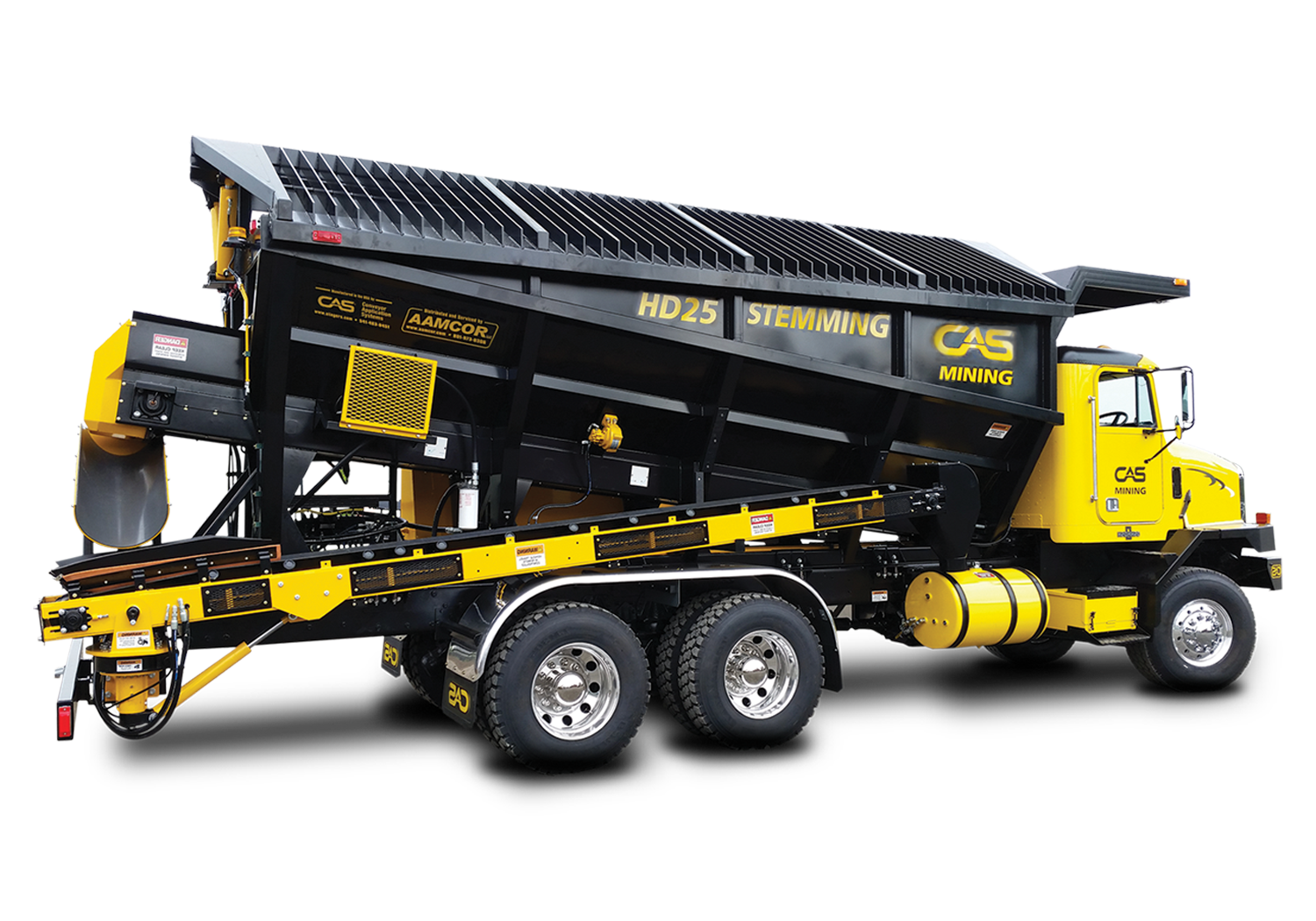 The better way to place stemming material, with preset material depth placed directly in the blast hole, all while the operator remains safely in the cab.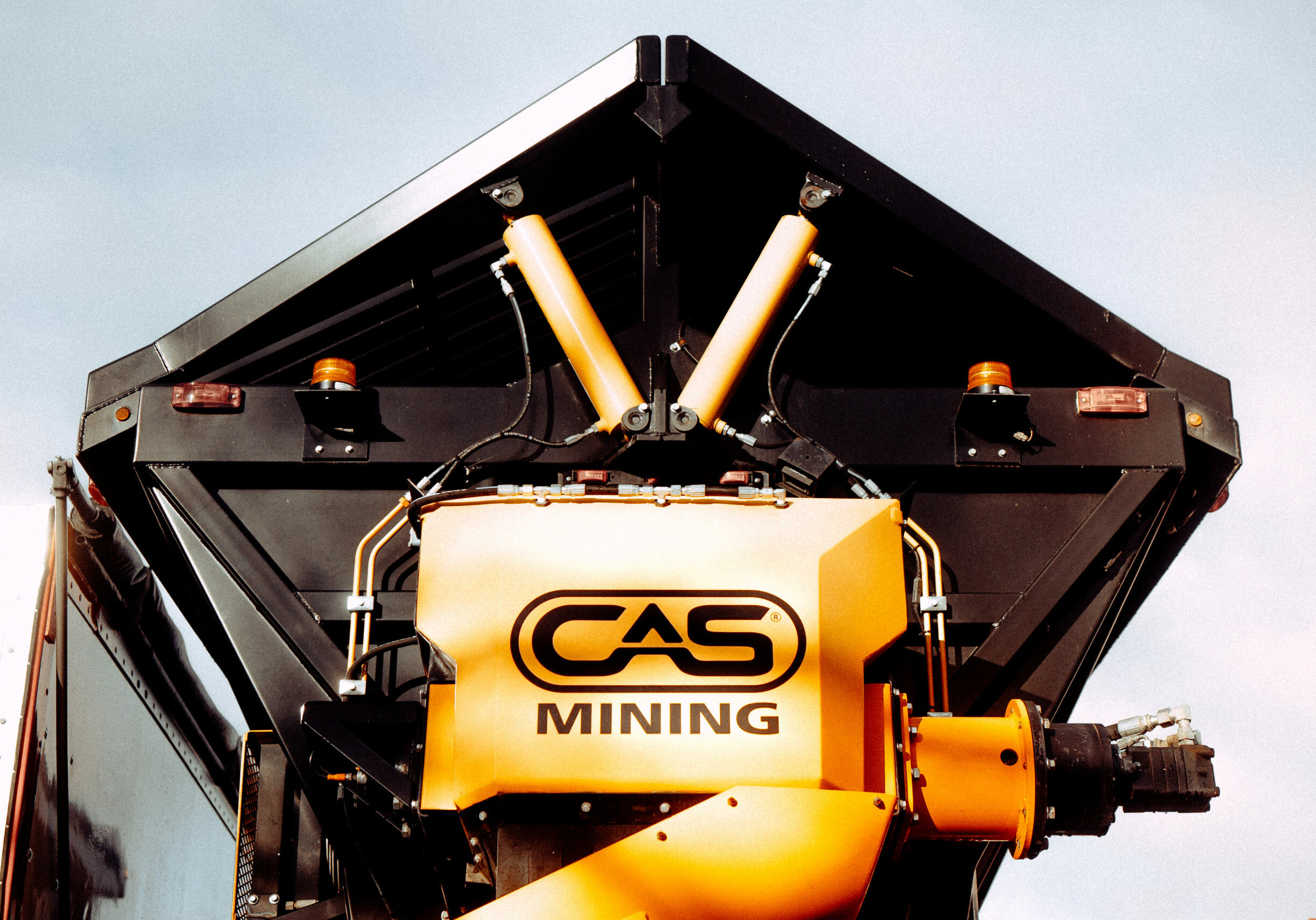 The advanced camera system and in-cab digital display gives the operator extreme control and visibility to ensure center hole placement.
This level of precision allows the charges to send the blast in the appropriate direction and not "Up Hole."
The CAS® joystick and push button operation combined with preset depth allowances, provides quick setup and even quicker delivery of the exact amount of Stemming material into the blast hole.
Obtain actionable reporting data for a specific blasting job with our proprietary software.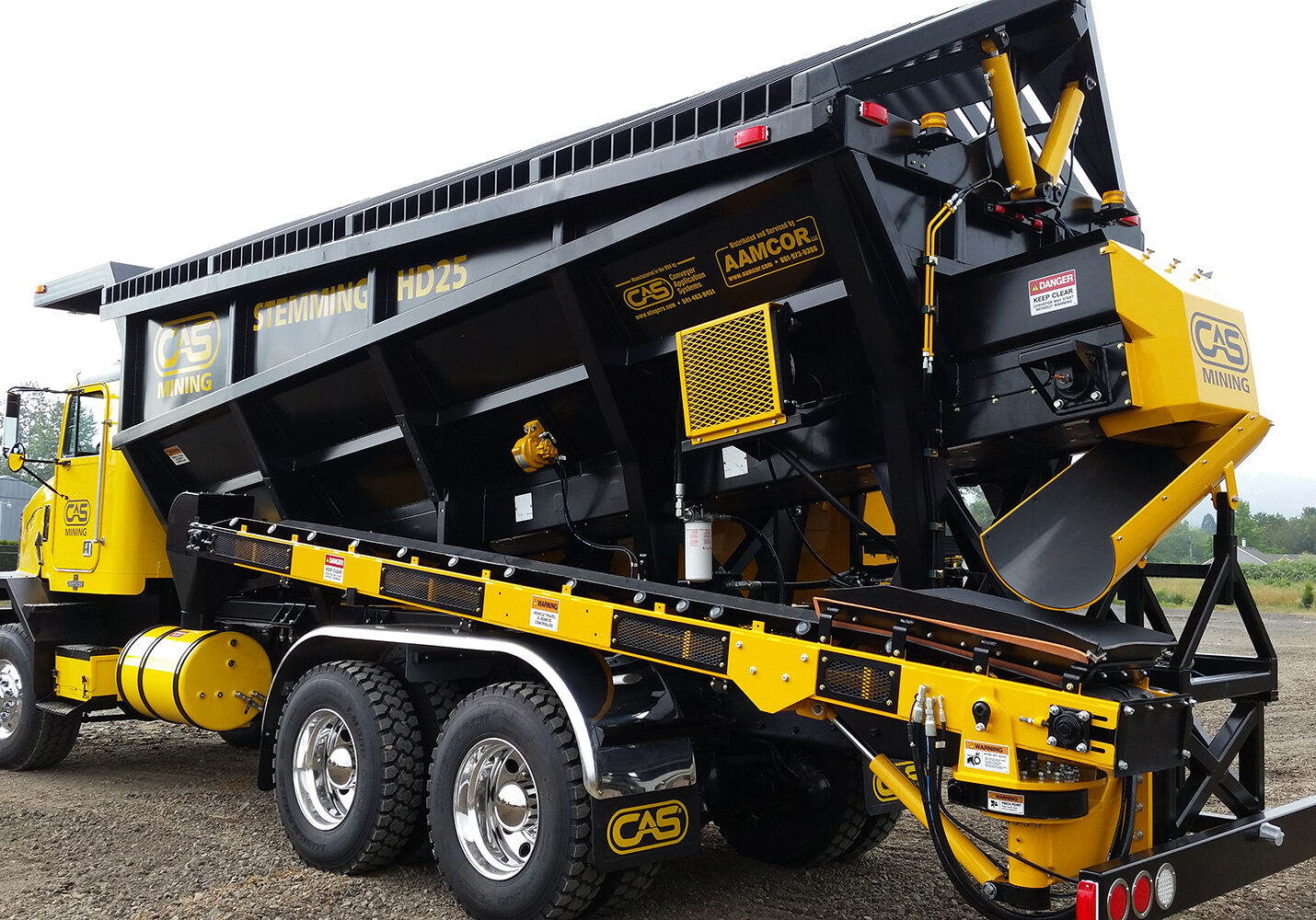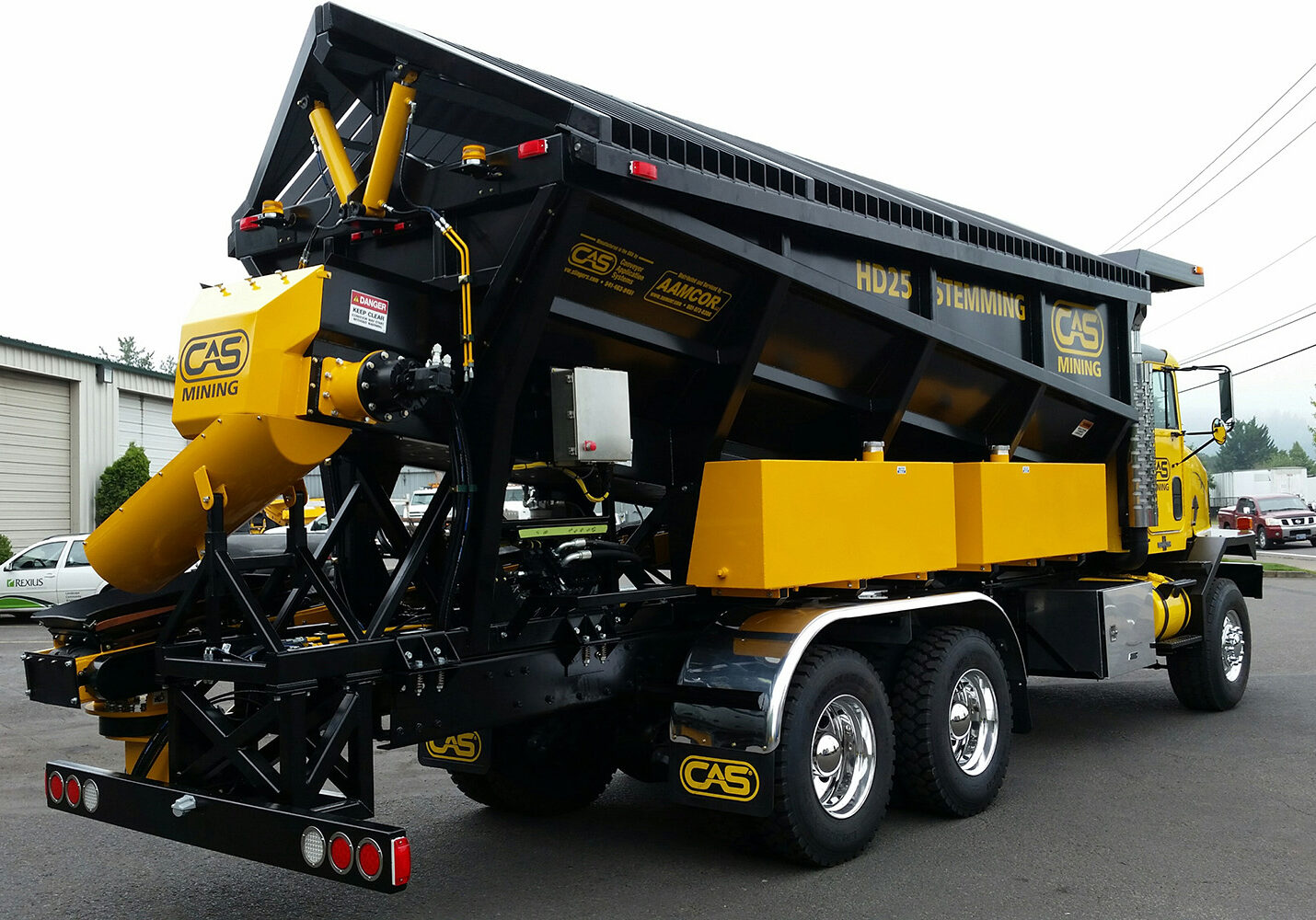 A 19' placing conveyor keeps the truck a safe distance away from leads and blast holes.
Let's work together to build your Stemming truck that fits your stemming needs.

Ready to start moving material?