The TR20 goes where traditional slingers can't. Capable of handling all types of material and terrain. It is compact, maneuverable, and has a fully-tracked low ground-pressure platform. If environmental impact is of concern, or you are operating in difficult terrain, the TR20 is the right slinger for the job.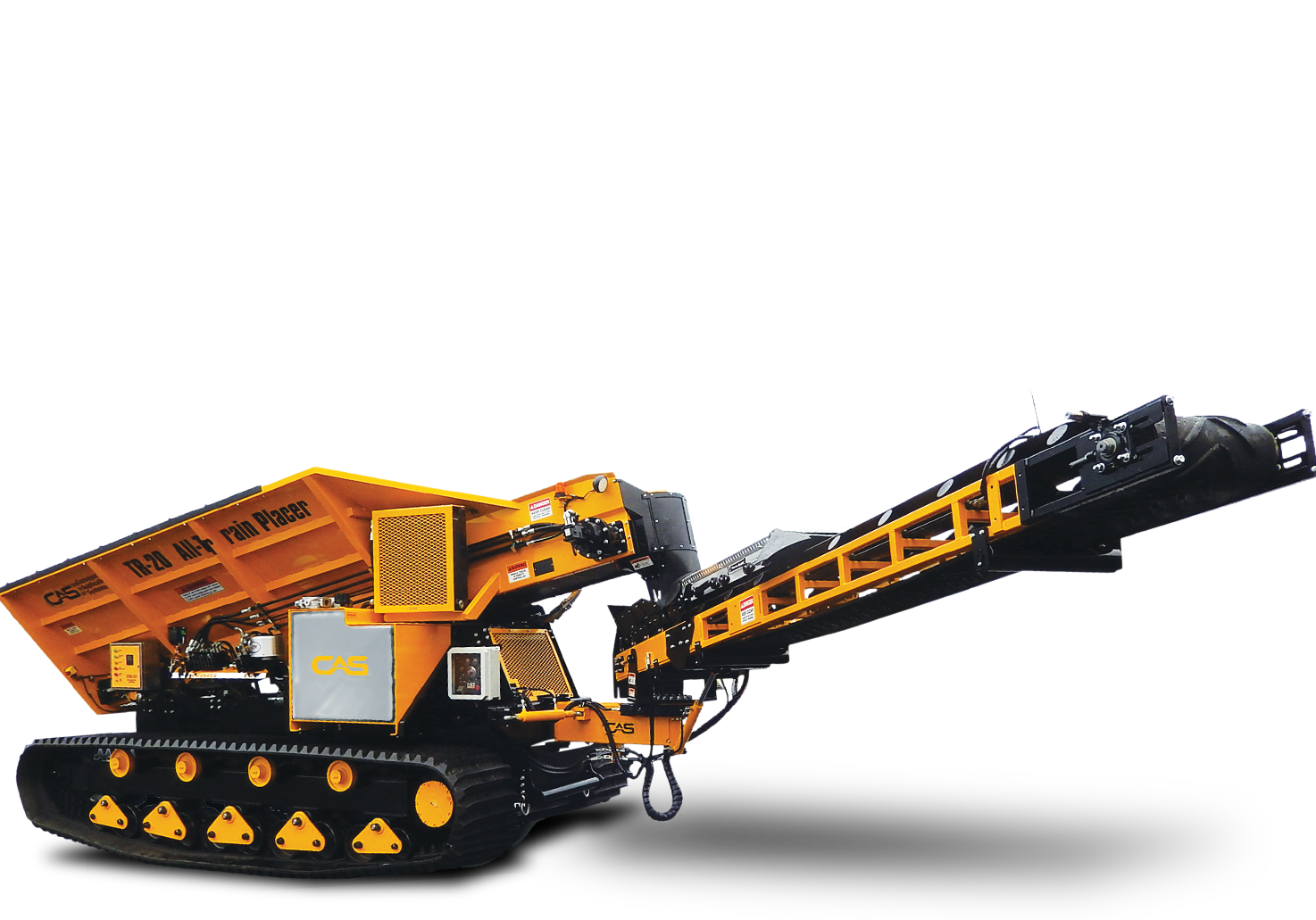 Customize Your TR20 Today
Built to fit your needs and specifications.
DISTANCE PACKAGE:
19' 4" PC Equipped with 14" wide belt
VOLUME PACKAGE:
15' PC Equipped with a 18" wide belt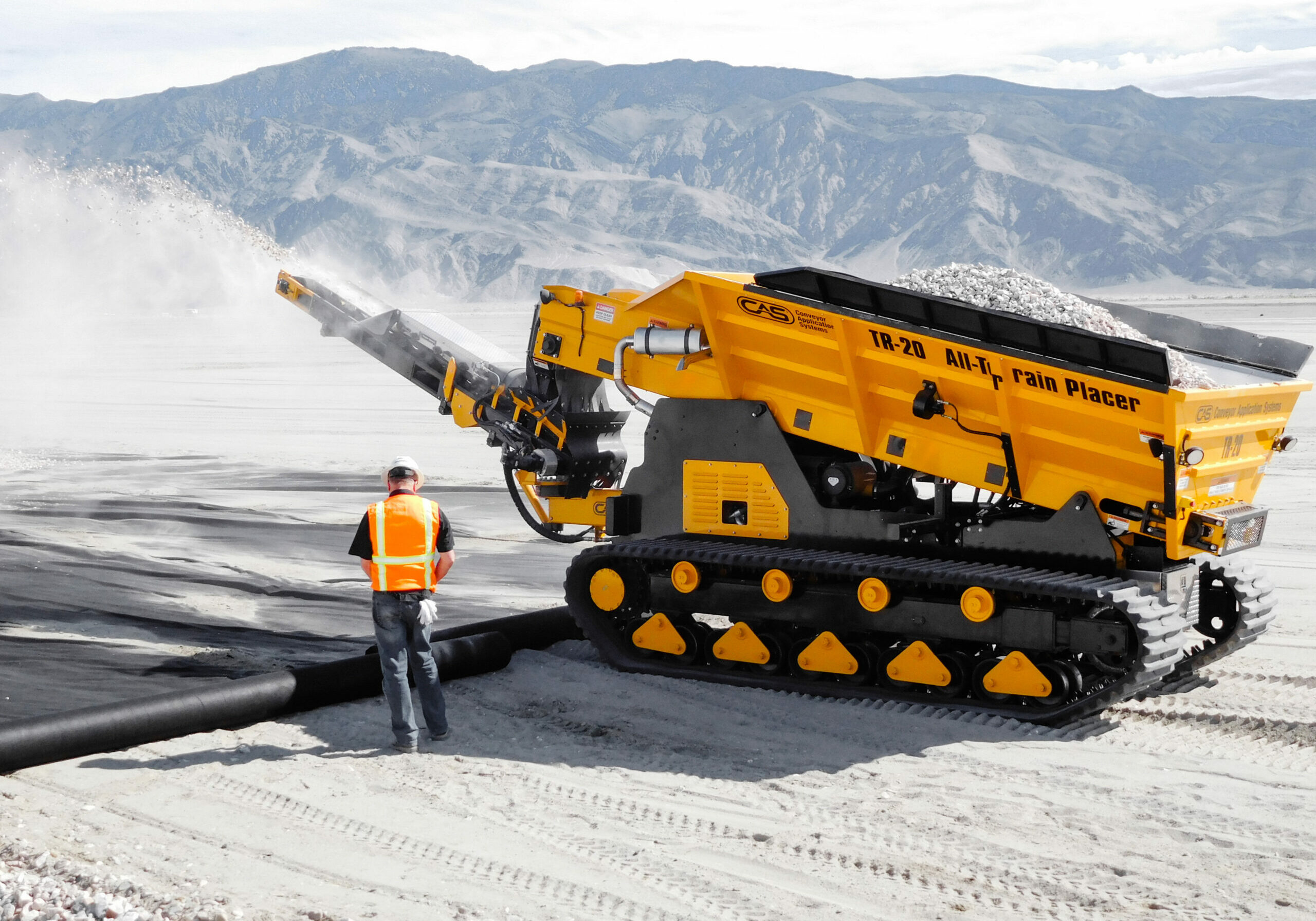 Heavy-Duty Pintle chain equipped feed belt provides the TR20 with over 32-tons of pulling strength. Powered by the CAT® Tier III & IV C7.1 ACERT™ 225 HP.
Place any material type with proprietary heavy-duty abrasive and wear resistant placing conveyor and feed belts with 33% more cleat rubber than the industry standard.
Go where no slingers have gone before with dual speed rubber tracks that allow for access in any environment. Ideal for traversing extreme terrain, even on the toughest of jobsites.
Getting to and from the jobsite is easy and requires no special permits for transport, as the TR20's width is the same as a standard pickup truck.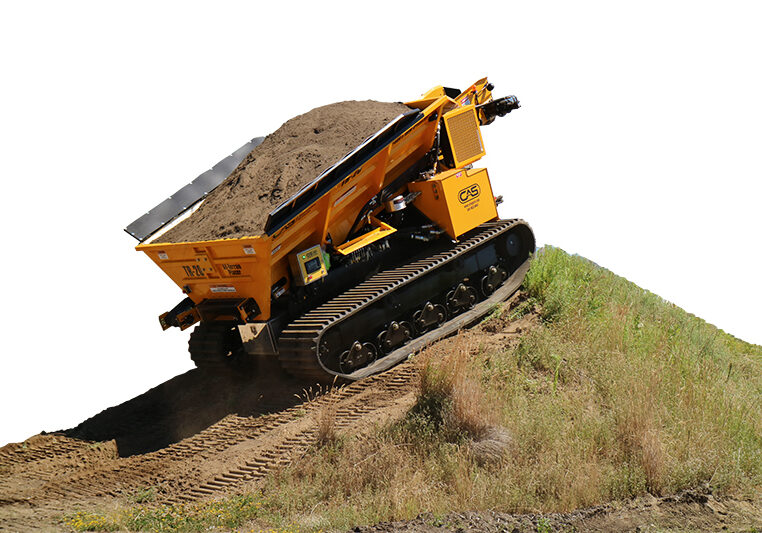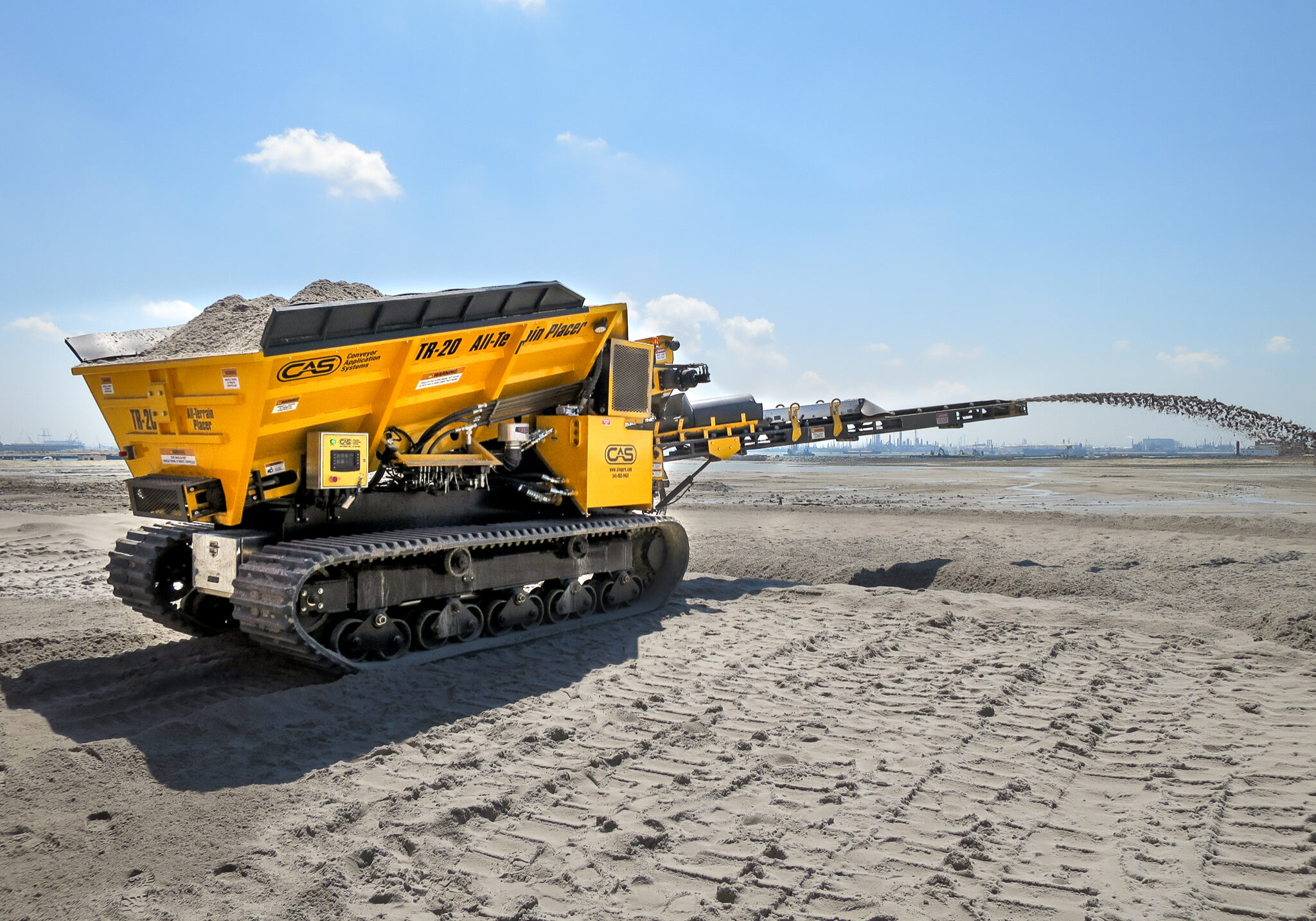 Even with its 10 yard capacity the ground pressure is only 4-7 pounds per square inch, which makes it a great option for working in sensitive vegetation areas, like wetlands. 
Since the all-terrain TR20 is remotely operated, it excels at placing materials in hard-to-reach areas that might otherwise put the operators at risk.


Ready to start moving material?