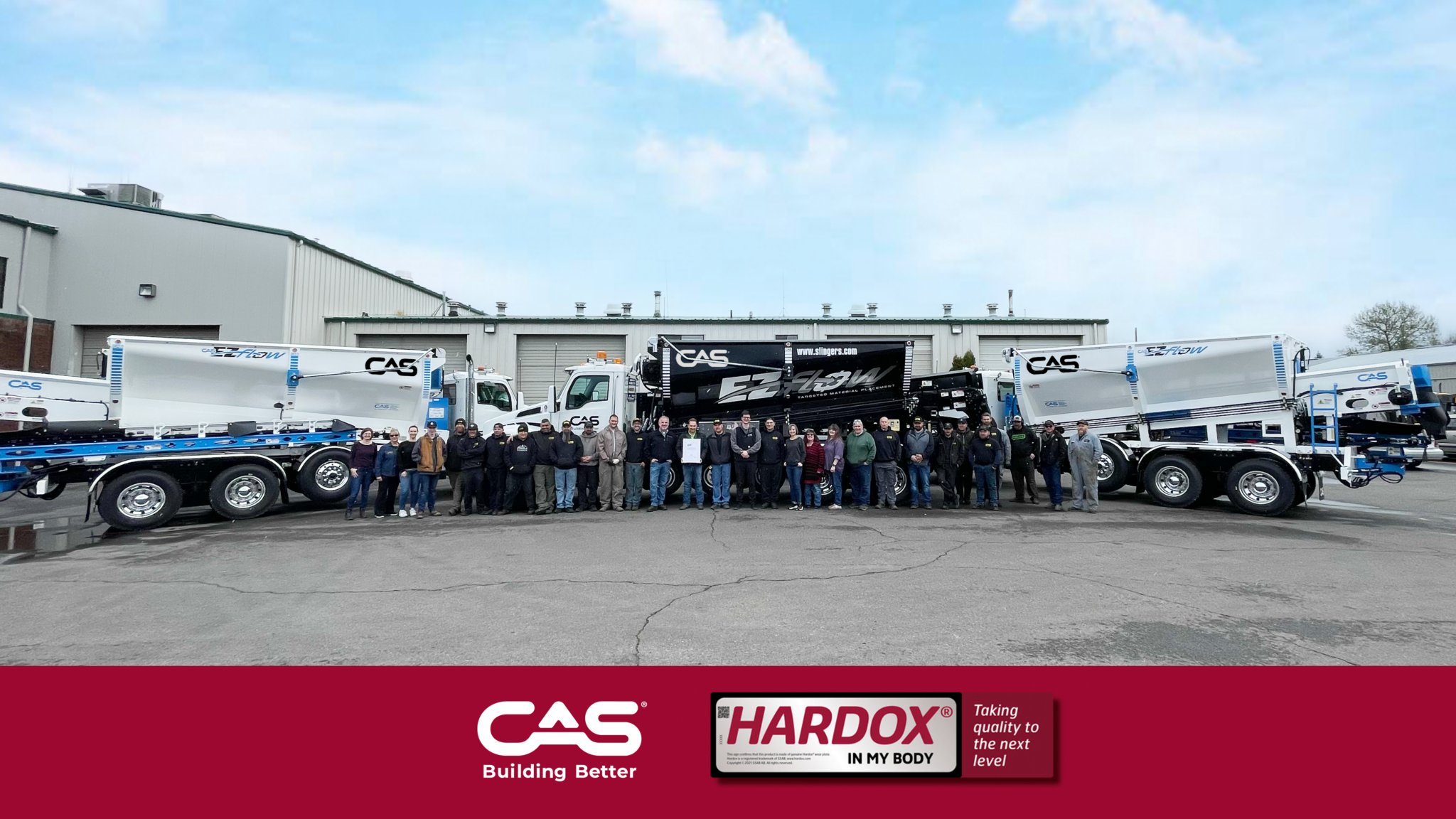 Hardox® in My Body is a quality program for equipment and machine manufacturers who use genuine Hardox® wear plate in their equipment. The program is designed to ensure that equipment is manufactured to the highest standards by qualified members, and that Hardox® is used in a way that maximizes its performance. Only those manufacturers that meet SSAB's strict requirements on design and production techniques are offered membership. Conveyor Application Systems (CAS) is a proud member, dedicated to supplying bodies that weigh less, perform better, last longer, carry more payloads, and offer better fuel economy.
CAS slingers and equipment are used to transport and place material such as sand, gravel, and other organics on a variety of projects. These systems need to be strong, durable, and reliable in order to handle the heavy loads and harsh conditions of construction sites. Hardox® provides exceptional durability for CAS equipment.
Joining the Hardox® in My Body program is the latest step towards CAS' mission of Building Better equipment.